Duane Morris New York Office Adds IP Partner Cindy Yang
March 28, 2017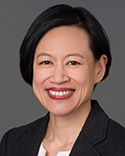 NEW YORK, March 28, 2017—Cindy Yang has joined Duane Morris LLP as a partner in the firm's New York office. Yang enhances the firm's intellectual property capabilities in New York, nationally, and internationally. She joins Duane Morris from Schiff Hardin LLP.
Yang focuses her practice on patent, trademark and copyright litigation; U.S. and foreign patent and trademark prosecution; inter partes review; licensing; due diligence investigations; opinion work; and counseling regarding the procurement and enforcement of IP rights worldwide. She represents a broad spectrum of clients in jurisdictions across the U.S. Yang's litigation and counseling experience involves products and technologies such as gene and protein therapeutics, molecular diagnostics, vaccines, treatment methods, pharmaceutical compounds and formulations, medical devices, aquaculture production methods, light-emitting diode (LED) lamps, radio frequency identification systems, teleconferencing systems, lighting controllers, magnetic fluid conditioning systems, website builders, music apps, public art work and clothing designs.
Yang has prosecuted and managed domestic and international pharmaceutical and life sciences patent portfolios for corporations, major universities, hospitals and start-up ventures; including issues of inventor remuneration, licensing, collaboration and sale and acquisition issues related to intellectual property portfolios; and freedom-to-operate and competitive landscape analyses. In addition to her intellectual property litigation and prosecution experience, Yang has negotiated and drafted license agreements, joint venture agreements, settlements of complex lawsuits, non-disclosure agreements and asset acquisition agreements. She also assists corporations, nonprofit organizations and professional sports teams with their advertising and branding strategies.
Yang is a 2002 graduate of the Benjamin N. Cardozo School of Law of Yeshiva University and a 1997 graduate of the University of California, San Diego.
About the Duane Morris New York Office
Duane Morris' New York office provides a complete and diverse range of services to domestic and international clients ranging from large multinational corporations to closely held entrepreneurial businesses. The Duane Morris New York office serves clients operating within the many global industries, including financial services and insurance, conducting business in the world's financial center.
About the Duane Morris IP Group
Duane Morris LLP has been ranked among the leading law firms handling patents, trademarks, copyrights and related IP litigation by national publications U.S. News and World Report and IP Law360. Our IP attorneys focus on leveraging clients' valuable intellectual property to help them achieve success in the marketplace, offering portfolio management and strategic advice on obtaining and protecting IP—from patents, including patent litigation, to trademarks and copyrights, to licensing and technology transfers, to IP audits and IP asset due diligence.
About Duane Morris
Duane Morris LLP provides innovative solutions to today's multifaceted legal and business challenges through the collegial and collaborative culture of its more than 750 attorneys in offices across the United States and internationally. The firm represents a broad array of clients, spanning all major practices and industries.