Impactful Women Summit
June 24, 2021 | Duane Morris LLP | Virtual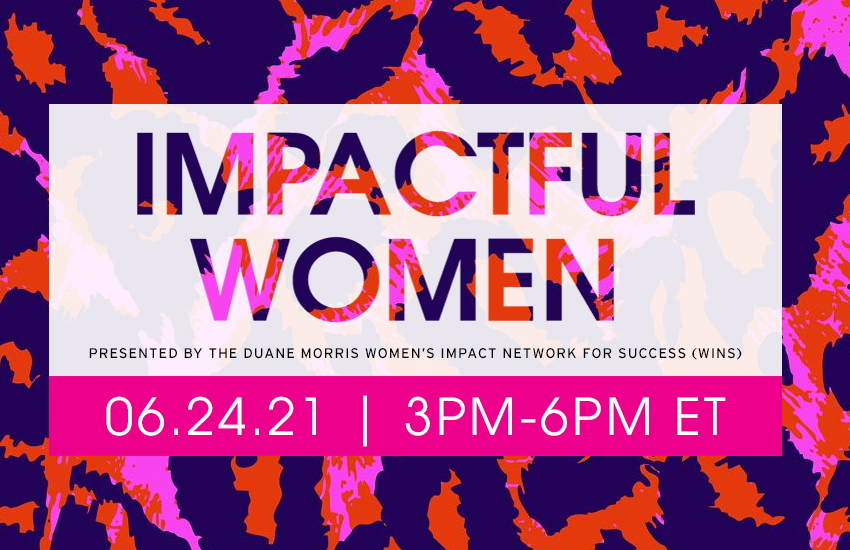 Replay
Featured Keynote Speaker
Diane von Furstenberg, Fashion Designer, Author and Philanthropist
Featured Panel
SAP America, Inc.—Mary Beth Hanss, SVP & General Counsel

LEGO Toy (Shanghai) Co. Ltd.—Robin Smith, VP, General Counsel, China & APAC

Chico's FAS, Inc.—Deidre Richardson, VP - Chief Legal Officer, Chief Compliance Officer & Corporate Secretary
Our panelists of impactful women GCs and executives reflect on their careers, share insights on leading legal teams and discuss the collective responsibility to empower other women in and out of the workplace.
Networking will follow the panel discussion.
About Diane von Furstenberg
Diane von Furstenberg is a fashion designer, philanthropist, and founder and chairwoman of the company that bears her name. In 1974, she created the iconic wrap dress, which became a symbol of power and independence for women and grew into a global brand. She's been a champion of women her entire life, supporting and empowering emerging women leaders across the globe. In September 2019, Diane von Furstenberg was inducted into the National Women's Hall of Fame and honored for her leadership and achievements, which have changed the course of history. She has written several books, including her recent release, Own It: The Secret to Life.
About the Duane Morris Women's Impact Network for Success
WINS is devoted to the success of the firm's women attorneys. Through various programs, it exchanges ideas, fosters and expands business contacts and opportunities, and enhances attorney development to fully realize the talent, knowledge and potential of Duane Morris' women attorneys.