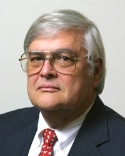 Loren Schechter, a New York securities attorney who practiced for more than 45 years and headed the Philadelphia-based Duane Morris' broker-dealer practice, died Friday after an extended illness. He was 74.
Schechter was a lifelong New Yorker; he graduated from the Bronx High School of Science and the City College of New York, then obtained his law degree from the New York University School of Law. He was admitted to practice in 1968.
"Loren was a tremendous resource within our firm, not only for his encyclopedic knowledge in the legal areas in which he excelled, but also for his insightful and balanced view of a wide range of issues that would arise in the course of practicing law," said John Soroko, chairman and CEO of Duane Morris.
Michael Grohman, managing partner of the firm's New York office, said, "While Loren frequently gave me advice I might not have wanted to hear, it was always the advice he believed was appropriate and was the best for our firm and was always on point and correct," Grohman said.
Linda Schechter Manley, one of Schechter's daughters, told a spokesman for Duane Morris that the law was a lifelong passion for her father, who was hooked on "Perry Mason" and, in 1954, skipped school to listen to the Army-McCarthy hearings on the radio. One of her first memories, Schechter Manley said, was watching the Watergate hearings with her father.
Loren Schechter began his legal career with the New York Stock Exchange, then joined the legal department at E.F. Hutton.
In 1982, Schechter became general counsel to Prudential Securities Group, holding that position for more than a decade.
Prior to joining Duane Morris in 2004 as of counsel, Schechter was a partner at Kirkpatrick & Lockhart.
During his career, Schechter represented companies and individuals in more than 1,000 arbitrations and companies accused of fraud and corporate governance violations in more than 100 class action suits. He also represented companies and executives who were under investigation by the Justice Department in white-collar criminal cases.
In 2013, the Securities Industry and Financial Markets Association—for which Schechter was a past president of its compliance and legal division—presented Schechter with the Alfred J. Rauschman Memorial Award, given those who have dedicated their careers to the financial services industry and fostered conversations between industry players.
In addition to Schechter Manley, Loren Schechter is survived by his wife, Joanne; his other daughter, Gail Schechter; and four grandchildren.
A funeral was held Monday at Riverside Memorial Chapel on the Upper West Side of Manhattan.
Reprinted with permission from New York Law Journal, © ALM Media Properties LLC. All rights reserved.