Duane Morris Adds Six-Attorney Real Estate Group in Miami
May 30, 2017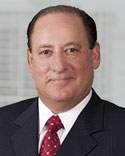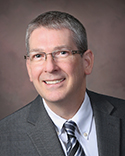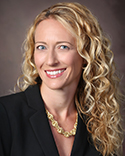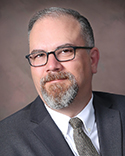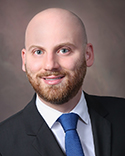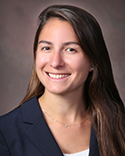 MIAMI, May 30, 2017—Duane Morris LLP is adding six attorneys to the firm's Miami office. Jay Steinman, who will be leading the Miami and South Florida real estate practice, together with partners David S. Drobner and Elaina I. Sodhi, special counsel Rafael G. Moreno, and associates Jesse Giusto and Cristina T. Sanchez will join the Duane Morris Real Estate Practice Group from Carlton Fields Jorden Burt, P.A. These six lawyers join the firm's national Real Estate Practice Group of approximately 100 lawyers located in 18 offices.
"We're thrilled to join Duane Morris," said Steinman. "The move will position us to provide our clients with the top-level service they've come to expect. Additionally, we're pleased to join a global firm well-known for its collegial culture, collaborative approach and business savvy."
"We are looking forward to the added scope and depth of experience and skill that these talented attorneys will bring to our practice," said Duane Morris Chairman and CEO John Soroko. "They are great additions not only to the Real Estate Practice Group, but the firm as a whole."
"Jay, David, Elaina and Ralph are an accomplished team of attorneys who are well-known for their excellent work," said Harvey Gurland, managing partner of Duane Morris' Miami and Boca Raton offices. "Their achievements speak for themselves and we're excited to have them join our growing Miami office."
Jay Steinman has more than 30 years of experience in complex commercial real estate and finance transactions. He represents numerous regional and international financial institutions and domestic and offshore real estate development and investment companies. Steinman has drafted and negotiated purchase and sale agreements for vacant land, office, retail, hospitality, mixed-use, industrial, multifamily apartment projects and fractured condominiums, as well as handled real estate due diligence and financing matters relating to such transactions. He frequently represents U.S. and non-U.S. investors in their real estate acquisitions and dispositions. For his financial institution clients, Steinman drafts loan documents and inter-creditor agreements, legal due diligence review and closings of lending transactions.
David Drobner concentrates his practice in commercial leasing, including negotiating and drafting complex commercial leases, subleases and assignments or other transfers of retail and office space. He has extensive experience with ground, warehouse and mixed-use leases, and other hybrids such as hotel retail projects. Drobner has negotiated collateralizing documentation for leasehold estates and as security for debt, memoranda of leases, subordination, non-disturbance and attornment agreements, estoppels, amendments and terminations.
Elaina Sodhi focuses her practice in commercial real estate and finance. She has significant experience representing lenders in multiple types of transactions, including real estate financing, commercial loans and asset-based lending, syndications and participations and modifications. Sodhi handles all aspects of these transactions, including commitment letter preparation, due diligence review, resolution of complex title and survey matters, loan documentation and complicated closings. She also represents lenders in connection with loan restructurings, workouts and settlements, as well as loan, judgment and REO sales.
Rafael Moreno focuses his practice in areas of commercial real estate and finance. He has extensive experience representing clients in the acquisition, development, construction and disposition of commercial property, including negotiating, documenting and closing of such transactions. A significant portion of Moreno's practice involves the representation of developers, investors and lenders in connection with the financing of commercial and mixed-use properties. Additionally, Moreno has substantial experience in the field of public financing of affordable single-family and multi-family housing in Florida.
Jesse Giusto's practice focuses on real estate transactions with a primary emphasis on commercial leasing matters. He represents property owners, realty advisors, receivers, developers and property management companies in leasing matters ranging from small office buildings and local retail strip malls to Class A office parks and regional shopping and mixed-use centers.
Cristina Sanchez focuses her practice in the area of commercial real estate finance. She has experience representing lenders in all aspects of real estate financing, including the negotiation, documentation and closing of commercial loan transactions.
About the Duane Morris Real Estate Practice Group
Strategically positioned across our global platform, Duane Morris real estate attorneys have a comprehensive understanding of all phases of the market cycle and represent clients in a broad range of sophisticated and complex real estate transactions. Our experienced international real estate practice offers a full range of services related to acquisitions and dispositions; leasing; financing; hospitality; multi-family/healthcare, student and military housing; national condemnation; and REITs and capital markets. Our attorneys provide our clients—including property developers, lenders, investment managers and REITs—guided assistance through all phases of a transaction or project. We are able to leverage our extensive skills and experience in virtually all types of real estate and development matters.
About the Duane Morris Miami Office
For years, the Duane Morris Miami office has assisted a wide range of businesses and individuals with local, regional and international interests. Drawing on the resources of one of the nation's largest law firms, Duane Morris attorneys in Miami offer legal services that address the complex challenges our clients face in today's dynamic and competitive market.
About Duane Morris
Duane Morris LLP provides innovative solutions to today's multifaceted legal and business challenges through the collegial and collaborative culture of its more than 750 attorneys in offices across the United States and internationally. The firm represents a broad array of clients, spanning all major practices and industries.