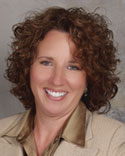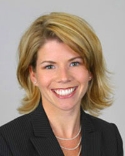 PHILADELPHIA and SAN FRANCISCO, October 29, 2018—The Duane Morris Women's Impact Network for Success (WINS) has honored two attorneys for their efforts to advance women in the legal profession. Valentine A. Brown, a partner in the firm's Philadelphia office, received the Cheryl Bryson Leadership Award. Jennifer Briggs Fisher, a partner in the firm's San Francisco office, received the Margery Reed Professional Excellence Award. Brown and Fisher received the awards at a ceremony at Duane Morris' annual firmwide meeting on October 20.
The Cheryl Bryson Leadership Award recognizes significant contributions, including professional development, leadership and mentoring, made by a lawyer to women in the legal profession. The award is named in honor of the late Cheryl Blackwell Bryson, a Duane Morris partner in Chicago who died in January 2012 after a long battle with cancer. Bryson was a leader in many significant civic and community causes, and she was repeatedly honored throughout her career as a major pioneer, both as a female lawyer and as a lawyer of color.
Likewise, the late Margery Reed spent her entire professional career as an attorney at Duane Morris, including 24 years as a partner of the firm. As demonstrated by her numerous awards, including her admission as a fellow in the prestigious American College of Bankruptcy, Reed was repeatedly recognized as one of the best commercial bankruptcy lawyers in the country. A consummate partner, Reed was incomparably selfless in giving of her time and talents to assist her colleagues and mentor junior lawyers. She was a true professional in every sense, and her unwavering commitment to her clients and colleagues, the firm and the profession of law is the reason this award for professional excellence is given in her name.
Brown was selected for being an advocate and mentor to women at Duane Morris and beyond. Since 2015, she has led the firm's all-female pro bono team that has more than doubled Duane Morris' pro bono performance metrics. Brown has diversified the focus of the firm's pro bono program to include representation of female survivors of military sexual trauma, mothers of children in foster care and immigrant victims of domestic violence. She promotes and supports the firm's involvement with numerous professional and nonprofit organizations committed to empowering women and fostering harmonious lives for families and the communities where they live. Brown is also a perennial advocate for the rights of immigrant women and children, including pro bono representation of clients in deportation proceedings, asylum, Violence Against Women Act petitions and naturalization. She serves as a member of the board of directors of the Women's Law Project and Community Legal Services of Philadelphia.
Brown is a partner in the Duane Morris Employment, Labor, Benefits and Immigration Practice Group and is the firm's Pro Bono Partner. She serves as global immigration law counsel to a diverse group of multinational and domestic corporations and their employees, providing advice, compliance audits and representation to help navigate the intricacies of U.S. and foreign immigration laws. Brown also represents individuals in all types of immigration proceedings, including persons of extraordinary ability; spouses, fiancées and children of U.S. citizens; naturalization and political asylum applicants; as well as respondents in deportation and immigration appellate proceedings.
Brown is a magna cum laude graduate of the University of Baltimore School of Law (J.D., 1995) and a graduate of the University of Delaware (B.A., 1989).
Fisher was selected for her commitment to mentoring young lawyers in Duane Morris offices across the country. She does this both formally and through her daily example that work-life balance is possible. Fisher has developed excellent relationships with established firm clients, while developing new clients of her own. She is also the driving force behind the expansion of the Duane Morris Cannabis Industry Practice Group on the West Coast, working to promote and market this new practice area for the firm. In addition to balancing the commitments of her legal practice, Fisher is a devoted mother to her three young daughters – volunteering at their school and coaching all three of their basketball teams. Fisher also finds time to be involved in local politics and several civic organizations promoting issues important to families in San Francisco.
An experienced litigator, Fisher focuses her practice on representing businesses and corporate executives in highly regulated industries. She provides advice on regulatory and compliance issues and has represented corporations and individuals involved in a broad range of complex and high-stakes civil, criminal, legislative and administrative proceedings. Fisher has litigated complicated business disputes and has defended companies and individuals in criminal proceedings. She is recognized as one of Northern California's Super Lawyers in the area of white-collar criminal defense. Fisher's background in handling complex matters for companies in highly-regulated markets led to the development of her cannabis practice. She regularly works with cannabis companies and ancillary businesses in California to provide compliance advice and solve business problems.
Fisher is a graduate of Boston College Law School (J.D., 2005) and a magna cum laude graduate of Boston College (B.A., 1999).
About the Duane Morris Women's Impact Network for Success
WINS is devoted to the success of the firm's women attorneys. Through various programs, it exchanges ideas, fosters and expands business contacts and opportunities, and enhances attorney development to fully realize the talent, knowledge and potential of Duane Morris' women attorneys.
About Duane Morris
Duane Morris LLP provides innovative solutions to today's multifaceted legal and business challenges through the collegial and collaborative culture of its more than 800 attorneys in offices across the United States and internationally. The firm represents a broad range of clients, spanning all major practices and industries.