Duane Morris Baltimore Office Adds Corporate Partner Michael Hardy
June 21, 2017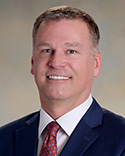 BALTIMORE, June 21, 2017—Michael C. Hardy has joined Duane Morris LLP as a partner in the firm's Baltimore office. Hardy enhances the firm's corporate and securities law capabilities in Baltimore and throughout the U.S. He joins Duane Morris from Womble Carlyle Sandridge & Rice, LLP.
Hardy has extensive experience representing private equity investors, senior and junior debt lenders and operating companies in connection with mergers and acquisitions, offerings of debt and equity securities, credit facilities, joint ventures, and other strategic transactions.
Hardy also regularly advises companies regarding corporate governance and structure, business and tax strategy and matters relating to business operations. His clients include private equity and venture capital funds, banks and other regulated financial institutions, mezzanine lenders, large multinational corporations and middle market companies in a broad array of industries.
Hardy is a graduate of Vanderbilt University Law School and received his undergraduate degree from Towson University.
About Duane Morris
Duane Morris LLP provides innovative solutions to today's multifaceted legal and business challenges through the collegial and collaborative culture of its more than 750 attorneys in offices across the United States and internationally. The firm represents a broad array of clients, spanning all major practices and industries.