Duane Morris To Bolster Employment Team with Addition of the Sedgwick LLP Employment Practice Group
November 28, 2017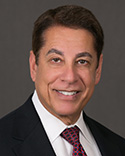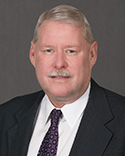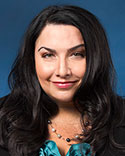 SAN FRANCISCO, November 28, 2017—Duane Morris LLP announced today that the Sedgwick LLP Employment Practice Group has agreed to join Duane Morris in its San Francisco office. The firm anticipates further discussions with other potential Sedgwick laterals, from other groups, in San Francisco and elsewhere.
The firm is finalizing arrangements for former Sedgwick Employment Co-Chairs Robert D. Eassa and James S. Brown and Partner Delia A. Isvoranu to join Duane Morris' Employment, Labor, Benefits and Immigration practice, along with seven associates, one paralegal and long-time legal assistant Rosemary Pereda. Eassa will serve as the chair of the Northern California Labor and Employment practice group.
Chairman and CEO John J. Soroko of Duane Morris, stated: "The group of lawyers joining our firm from Sedgwick brings exceptional credentials, trial experience and business acumen to our employment and labor practice, as well as to the San Francisco office and the firm more broadly. We see them as a perfect fit with our firm, and integrating smoothly and seamlessly on to our platform."
It is expected that the Sedgwick lawyers will be moving into the Duane Morris San Francisco offices in December.
"In our discussions and meetings with a wide range of Sedgwick's accomplished attorneys, it became apparent that these attorneys were a textbook addition for our firm in terms of skill set and culture," said Matthew A. Taylor, the firm's current vice chairman. "This is precisely the team we wanted to bring into Duane Morris. We welcome them to the firm and are excited about the caliber of talent they bring." Taylor is slated to become Duane Morris' chairman and CEO in January of 2018.
Eassa, Brown and Isvoranu bring a wealth of experience and additional breadth to Duane Morris' employment law offerings, which focus on employment and labor matters, employee benefits and immigration law. The Sedgwick attorneys have experience representing clients that range from emerging companies, to Fortune 100 companies, to state and city governments, on a range of employment law matters including wage and hour law class actions, wrongful termination, retaliation, ERISA and more. They have successfully represented clients through trial, and before appellate, state and federal courts, including the California Supreme Court.
Eassa's practice also spans commercial litigation as well as toxic tort litigation; his experience will complement Duane Morris' offerings, having represented a wide range of clients in toxic tort, personal injury matters and business disputes in various state and federal courts.
"We are fortunate to have this opportunity with such an immensely talented group of labor and employment attorneys," said Thomas G. Servodidio, chair of Duane Morris' Employment, Labor, Benefits and Immigration Practice Group and the firm's incoming Vice Chairman. "They offer an immediate boost to our California presence and practice, and will benefit our clients in and outside of California."
Added Stephen H. Sutro, managing partner of Duane Morris office in San Francisco, "Bob, Jim and Delia have known our firm for many years, they know our lawyers and the quality of our client base here in California. Both they and we believe that their strong client relationships will be extremely well-served through Duane Morris. We think this is an exciting and powerful combination." Including the lawyers from Sedgwick, Duane Morris will have grown to 140 lawyers in its five offices in California.
"Duane Morris is an elite global law firm that provides an ideal platform to build upon the services we offer to our clients," said Eassa. "We are excited to join this team of extremely talented lawyers as it significantly expands the scope and breadth of the services we can provide, and greatly boosts our bench strength which will benefit all of our clients. We are excited to be joining such distinguished lawyers who have earned a reputation for the strength of their work and dedication to those they advise."
Eassa has more than 30 years of experience as a civil trial attorney, with a strong record in litigating and trying labor and employment matters of all types, including wage and hour class actions, wrongful termination, discrimination, retaliation, harassment and other employment-related actions.
Eassa is a 1982 graduate of the University of California, Hastings College of the Law, a 1978 (MBA) and 1976 graduate of San Francisco State University.
Brown, who previously served as co-chair of Sedgwick's Employment Practice Group, litigates employment and labor law matters, providing advice and counseling in such areas as wage and hour law, creation and enforcement of covenants-not-to-compete, reductions-in-force, progressive discipline, employee handbooks and personnel policies, employee leave obligations and other workplace management issues.
Brown is a 1988 graduate of the University of California, Hastings College of the Law and a 1983 graduate of the University of California at Davis.
Isvoranu focuses on litigation defense of all types of employment-related matters, wage and hour claims and class actions, and commercial disputes. Isvoranu represents employers in class actions involving a variety of industries and a broad range of issues, from meal periods and rest breaks to overtime and employer misclassification.
Isvoranu is a 2003 graduate of the University of San Francisco School of Law and a 2000 graduate of the University of San Francisco.
About the Duane Morris Employment, Labor, Benefits and Immigration Practice Group
Duane Morris' Employment, Labor, Benefits and Immigration attorneys provide clients with a wide spectrum of global services—from timely advice on regulatory issues through litigation developments. Duane Morris clients benefit from the integration of employment, labor, benefits and immigration services in order to meet the complexities of today's business environment. The firm's employment lawyers offer practical counseling designed to help clients achieve their business objectives and resolve potentially disruptive labor and employment disputes.
About the Duane Morris San Francisco Office
Attorneys in Duane Morris' San Francisco office offer a wide array of services to companies, public entities and individuals. The San Francisco office serves as a base for Duane Morris to serve its clients not only in the Bay Area, but also throughout northern California, the Pacific Northwest and Pacific Rim nations. In California, the firm also has offices in Los Angeles, San Diego, Silicon Valley and Lake Tahoe.
About Duane Morris
Duane Morris LLP provides innovative solutions to today's multifaceted legal and business challenges through the collegial and collaborative culture of its more than 750 attorneys in offices across the United States and internationally. The firm represents a broad array of clients, spanning all major practices and industries.