Duane Morris Cherry Hill Office Adds Energy, Environment and Resources Partner Lori A. Mills
November 13, 2017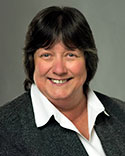 CHERRY HILL, N.J., November 13, 2017—Lori A. Mills has joined Duane Morris LLP's Cherry Hill, N.J., office as a partner in the firm's Energy, Environment and Resources Practice Group. Mills enhances the firm's environmental law capabilities in New Jersey and throughout the U.S. Prior to joining Duane Morris, Mills was a partner at Drinker Biddle & Reath LLP.
Mills handles complex, multiparty environmental litigation and also advises clients with respect to the environmental implications of real estate and corporate transactions. She has extensive experience in environmental compliance and enforcement actions; soil, groundwater and sediment contamination matters; industrial site remediation; Superfund compliance and cost recovery; private party cost recovery contribution and allocation proceedings; land purchase and brownfields development; and natural resource damages. Mills' environmental litigation experience includes cost recovery under various state statutes, allocation proceedings and toxic tort litigation. She also participates in strategic planning to manage high-profile environmental cases.
Mills is a 1988 graduate, with honors, of Rutgers University School of Law and a 1985 magna cum laude graduate of Temple University.
About the Duane Morris Cherry Hill Office
Attorneys in the Cherry Hill office provide a broad array of services to organizations in a wide range of industries, with a client base that includes Fortune 500 companies, privately held middle-market companies, emerging growth companies and entrepreneurs. Drawing on the resources of one of the nation's largest law firms, Duane Morris attorneys bring national capabilities informed by local experience and are dedicated to finding effective solutions to the host of challenges that confront the firm's clients in today's complex and rapidly changing business environment. The firm's Cherry Hill office is particularly well-known for its work with gaming companies, and its office managing partner, Hersh Kozlov, has been called by the Philadelphia Inquirer one of the nation's leading gaming attorneys.
About Duane Morris
Duane Morris LLP provides innovative solutions to today's multifaceted legal and business challenges through the collegial and collaborative culture of its more than 750 attorneys in offices across the United States and internationally. The firm represents a broad array of clients, spanning all major practices and industries.