MIAMI and BOCA RATON, Fla., October 28, 2019—Duane Morris LLP's Miami and Boca Raton, Florida, offices were honored at the Dade County Bar Association 28th Annual Pro Bono Awards Luncheon with the Wills on Wheels Pro Bono Award. Partner Marsha G. Madorsky in Miami leads Duane Morris' efforts for the Wills on Wheels program. The firm's attorneys provide veterans with assistance documenting their estate plans.
"We're humbled to be recognized with this award," said Madorsky. "It's an honor to be able to assist our veterans and we look forward to continuing this important work in the years to come."
"Marsha and our attorneys are incredibly committed to this very meaningful program," said Harvey W. Gurland, Jr., managing partner of the Duane Morris Miami and Boca Raton offices. "I'm proud of their efforts to help our veterans, who have given us so much."
About Duane Morris
Duane Morris LLP provides innovative solutions to today's multifaceted legal and business challenges through the collegial and collaborative culture of its more than 800 attorneys in offices across the United States and internationally. The firm represents a broad array of clients, spanning all major practices and industries.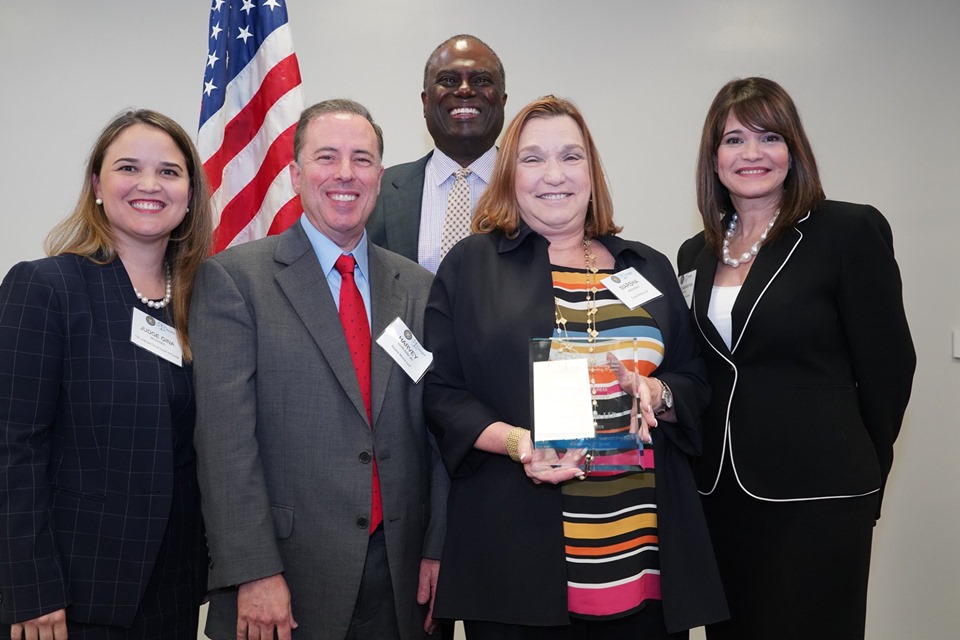 From left to right: Judge Gina Beovides, Duane Morris' Harvey Gurland, Dade County Bar Association President Gilbert K. Squires, Duane Morris' Marsha Madorsky, and Judge Samantha Ruiz-Cohen. (Photo Credit: Harvey Bilt Photography)