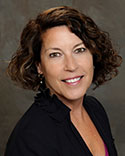 Dominica C. Anderson
SAN FRANCISCO, September 9, 2019 – Duane Morris partner Dominica C. Anderson has been elected President and Board Chair of Professional BusinessWomen of California.
The Professional BusinessWomen of California (PBWC) and its board of directors, which encompasses corporate executives, entrepreneurs and leaders from both the public and private sector, are committed to helping women achieve their own ambitions and collectively advance gender equality in professional settings.
Anderson serves as managing partner of Duane Morris' Las Vegas office, practices in both the firm's Las Vegas and San Francisco offices. She is a member of the firm's Executive Committee and the governing Partners Board, and serves as vice chair of the Duane Morris Women's Impact Network for Success Steering Committee.
About Professional BusinessWomen of California
PBWC is a nonprofit organization with over 35,000 professionals worldwide, corporate sponsors and media partners. It conducts community events, monthly webinars and conferences for women's professional and personal growth and development through tools, training workshops, resources, mentoring and motivation. The organization also presents an annual academic scholarship to a minimum of three California women who are high school seniors.
About Duane Morris
Duane Morris LLP, a law firm with more than 800 attorneys in offices across the United States and internationally, is asked by a broad array of clients to provide innovative solutions to today's legal and business challenges.
The firm's Women's Impact Network for Success is devoted to the success of our women attorneys. Through various programs, we exchange ideas, foster and expand business contacts and opportunities, and enhance attorney development to fully realize the talent, knowledge and potential of our women attorneys.