WASHINGTON, October 13, 2017—Duane Morris LLP has been named The Veterans Consortium Pro Bono Program (TVC) 2017 Law Firm Pro Bono Mission Partner for its service to veterans and their families, caregivers and survivors. The firm was honored at TVC's Silver Anniversary Dinner and Pro Bono Awards Banquet on October 4, 2017, at Union Station in Washington, D.C. The sold-out event was attended by veterans, national volunteers, members of congress, senior leadership of national veterans service organizations, and community supporters. Noted guests included Sen. Johnny Isakson, R-Ga., Chairman, Senate Committee on Veterans Affairs; Sen. Jon Tester, D-Mont., Ranking Member, Senate Committee on Veterans Affairs; Rep. Brian Mast, R-Fla.; Rep. Debbie Wasserman Schultz, D-Fla.; and The Honorable William H. Webster, U.S. Court of Appeals for the Eighth Circuit, Chairman, Homeland Security Advisory Council, and former Director, FBI and CIA.
"Duane Morris has gone above and beyond the call of duty on behalf of our nation's defenders," said Edmund M. Glabus, executive director of TVC. "We extend our sincere gratitude for the pro bono services Duane Morris attorneys have provided and for the outstanding example it has set for other firms."
"It is an honor to have the opportunity to partner with The Veterans Consortium to serve and assist our fellow veterans and their families," said Duane Morris attorney and U.S. Navy veteran Christopher J. Tyson. "These men and women have sacrificed so much in the service of our country, at Duane Morris we feel that it's our responsibility, as beneficiaries of these sacrifices, to fight and be on the front lines for them back home."
Duane Morris has worked with TVC for many years, providing pro bono representation to veterans at the U.S. Court of Appeals for Veterans Claims. In the fall of 2016, the firm worked with TVC and Neighborhood Legal Services Program (NLSP) to implement pop-up legal clinics at Veterans Affairs (VA) facilities in the D.C. Metro area, providing free advice to more than 200 veterans. As the program's strategic partner law firm, Duane Morris staffed legal information and referral clinics across the city and mentored D.C.-based law students from four participating universities. In the spring of 2017, TVC, NLSP and Duane Morris were invited to launch a recurring "Friday Legal Clinic" at the Washington, D.C. VA Medical Center. Duane Morris again agreed to staff the legal clinic every third Friday and mentor local law students. The firm also is assisting TVC in a new initiative to aid former service members in appealing unjustly­ received "other than honorable" discharges.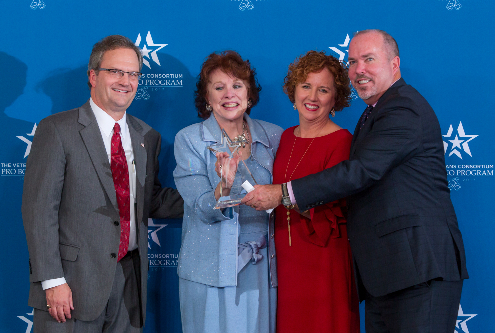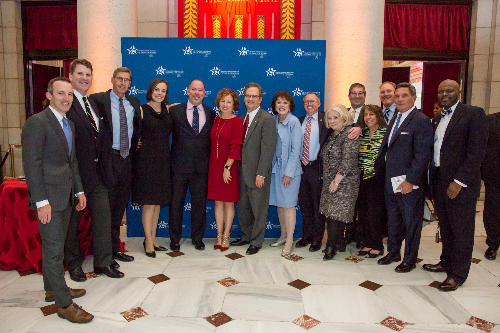 About The Veterans Consortium
The Veterans Consortium Pro Bono Program was created in 1992, with a dual mission: to provide assistance to unrepresented veterans or their family members who have filed appeals at the U.S. Court of Appeals for Veterans Claims; and to recruit and train attorneys in the field of veterans' law.
About the Duane Morris Pro Bono Program
Duane Morris' Pro Bono Program provides free legal services to those in our communities least able to afford them. The importance of pro bono work and volunteerism has been an integral part of Duane Morris' culture and a backbone of our value system since the firm's inception more than 110 years ago.