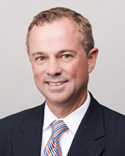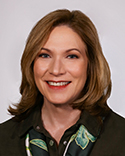 PHILADELPHIA, January 9, 2018—Duane Morris LLP has named partners Wayne A. Mack and Sharon L. Caffrey as co-chairs of the firm's Trial Practice Group, the firm's largest practice, with more than 325 lawyers.
"We're very pleased to name Wayne and Sharon co-chairs," said Duane Morris Chairman and CEO Matthew A. Taylor, formerly the longtime chair of the Trial Practice at Duane Morris. "They have been terrific partners and have demonstrated great leadership throughout their careers, including as Trial Group division heads for the last 10 years. As our Trial Group continues to grow and our practice become more diverse, I am confident that their leadership will continue to be an engine of our continued success."
Wayne Mack has served as co-chair of the Commercial, Securities and Antitrust division of Duane Morris' Trial Practice Group, its largest division, since 2008. In his own practice, he counsels and represents public and private businesses and their owners, officers and directors in negotiations, mediation and litigation involving complex commercial law matters with particular emphasis on antitrust, securities law, shareholder derivative suits and class actions. In addition, Mack has extensive experience in the area of franchise and distribution law and litigates cases involving contractual disputes over distribution rights, exclusive dealing, valuation and earn-out provisions. He has represented clients before federal and state government agencies and tried numerous cases in federal courts across the country. Mack is also a member of the firm's governing Partners Board and chair of the firm's Professional Standards Committee that is responsible for the process whereby associates are admitted to the firm's partnership.
Mack is a 1986 graduate of the University of Pennsylvania Law School and a 1983 magna cum laude graduate of Temple University.
Sharon Caffrey has served as chair of the Products Liability and Toxic Torts division of the Trial Practice Group since 2008. She concentrates her practice in the areas of mass tort, products liability and toxic tort litigation. Caffrey's experience ranges from serving as the national coordinating counsel defending Pliva, Inc. in its phenylpropanolamine (PPA) litigation, to serving as one of two science defense coordinators and one of a handful of national defense counsel for Ford Motor Company and General Motors Corporation in their asbestos litigation, to handling major asbestos trials around the country for Ford. Caffrey also represents railroads in cases involving personal and property damage matters. Her extensive trial experience also includes trying to verdict dozens of products liability, mass tort, health effects and medical negligence cases to verdict. In addition, Caffrey is a member of Duane Morris' Partners Board and served for several years on its Diversity and Inclusion Committee.
Caffrey is a 1987 graduate of Widener University School of Law and a 1983 graduate of American University. She is a member of the International Association of Defense Counsel and has served as a vice chair of the Toxic Tort and Environmental Law Committee of the American Bar Association. Caffrey served as co-chair of the Women's Rights Committee of the Philadelphia Bar Association for two years and also served as a member of the association's Committee on Women in the Profession and Commission on Judicial Selection and Retention, as well as the board of the Public Interest Section. She is the former leader of Duane Morris' Women's Impact Network for Success (WINS) and co-chaired the first LexisNexis conference on Advancing Women in the Profession.
About Duane Morris' Trial Practice Group
Duane Morris' trial lawyers have the industry-specific litigation experience necessary to successfully manage large-case litigation for clients ranging from individuals to Fortune 100 companies. Trial Practice Group attorneys represent clients in state and federal trial and appellate courts in the United States and in courts throughout the U.K., EU and Southeast Asia. The firm's numerous offices across the globe permit staffing each case with local talent who have significant experience with the courts, the regulatory authorities and other lawyers in the jurisdiction.
About Duane Morris
Duane Morris LLP provides innovative solutions to today's multifaceted legal and business challenges through the collegial and collaborative culture of its more than 800 attorneys in offices across the United States and internationally. The firm represents a broad array of clients, spanning all major practices and industries.