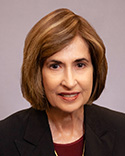 PHILADELPHIA, June 6, 2013—Duane Morris partner Kathleen "Kate" Shay of the firm's Philadelphia office has been appointed a member of the board of directors of Pennsylvania Bio, the statewide trade association representing the commonwealth's life science industry. Shay is one of five new members.
Shay concentrates her practice in the areas of business law and finance, securities regulation, venture capital financings, mergers and acquisitions, corporations, partnerships and limited liability companies. She serves as outside counsel to a significant number of emerging growth companies in the life sciences and technology fields and represents venture capital investors in their investments in these emerging companies. Shay's representation ranges from structuring and organizing startup companies through structuring and negotiating venture capital and other financings, licensing transactions and strategic alliances, and providing counsel to companies in mergers and acquisitions and public offerings. She works proactively and collaboratively with clients' management and boards of directors to coordinate and oversee clients' legal needs and their integration with operations and business initiatives. She was a recipient of the Philadelphia Business Journal's "Life Science Award for Best Consultant (Early Stage)" in 2010 and was also named by that publication as a "Woman of Distinction" in 2008. In 2006, Shay was awarded the WIN Iris Newman Award by the Alliance of Women Entrepreneurs for her leadership in the entrepreneurial community and her outstanding support of women business entrepreneurs.
She is a 1977 graduate of Villanova University School of Law, where she served as editor-in-chief of the Villanova Law Review, and a graduate of Villanova University.
About Pennsylvania Bio
Pennsylvania Bio is the statewide trade association for the life sciences industry in Pennsylvania that serves as a catalyst to ensure Pennsylvania is the global leader in life sciences by creating a cohesive community uniting biotechnology, medical device, diagnostic, pharmaceutical, research and financial strengths. More information is available at http://www.pabio.org.
About Duane Morris
Duane Morris LLP, a global law firm with more than 700 attorneys in offices across the United States and around the world, is asked by a broad array of clients to provide innovative solutions to today's legal and business challenges.