Duane Morris and Selvam LLP Adds Gerard A. Hekker as Director
June 15, 2017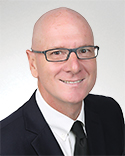 SINGAPORE, June 15, 2017—Gerard A. Hekker has joined Duane Morris & Selvam LLP as a director in the firm's Singapore office and as a partner in Duane Morris LLP in San Francisco. Previously a partner in Sidley Austin LLP's Singapore office, Hekker has worked in Asia for more than two decades. He is also a former counsel with Skadden Arps in Singapore.
Hekker concentrates his practice on cross-border capital markets, M&A and telecommunications, media and technology (TMT) transactions and has particularly deep experience in Indonesia and other ASEAN markets. His capital markets experience includes representing issuers and underwriters on Rule 144A and Regulation S global offerings, as well as U.S.-registered offerings of debt and equity securities, including liability management transactions and complex debt restructurings. Hekker has advised public and private companies in Asia, the United States and Europe on transactions in a wide range of industries, including telecommunications, e-commerce, finance, consumer, aviation, infrastructure, petroleum and petrochemicals, natural resources, energy and manufacturing.
"We are excited to have Gerard join our Corporate Team," said Leon Yee, Chairman and Managing Director of Duane Morris & Selvam. "His strong commercial acumen, technical expertise and regional experience enhances our Capital Markets and M&A offerings. Gerard's depth of experience in Indonesia and Capital Markets is particularly complementary to our strong Indian and developing ASEAN Capital Markets practice."
Hekker is fluent in Mandarin Chinese and conversant in Bahasa Indonesian. He received his J.D. from the University of San Francisco School of Law and his B.A. from Dartmouth College. Hekker is admitted in California, as well as England and Wales and is a qualified foreign lawyer in Singapore.
About Duane Morris & Selvam LLP
Duane Morris & Selvam LLP is the joint law venture of international law firm Duane Morris LLP and Singapore-based Selvam LLC, with headquarters in Singapore. It serves clients throughout Asia, as well as companies based in the Americas and Europe that are conducting business in Asia and Asian entities and individuals doing business in the Americas, Europe and beyond.
About Duane Morris
Duane Morris LLP provides innovative solutions to today's multifaceted legal and business challenges through the collegial and collaborative culture of its more than 750 attorneys in offices across the United States and internationally. The firm represents a broad array of clients, spanning all major practices and industries. Throughout its more than 110-year history, Duane Morris has fostered a collegial culture, where lawyers collaborate to best serve their clients.