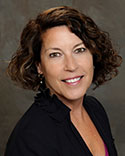 Dominica C. Anderson
LAS VEGAS and SAN FRANCISCO, April 2, 2019—Duane Morris LLP Trial partner Dominica C. Anderson has been appointed to the firm's six-member Executive Committee. Anderson is managing partner of Duane Morris' Las Vegas office and practices in both the firm's Las Vegas and San Francisco offices. She is a member of the firm's governing Partners Board and vice chair of the Duane Morris Women's Impact Network for Success Steering Committee.
"We're thrilled that the firm's Executive Committee will benefit from Dominica's deep experience and insights," said Matthew A. Taylor, Duane Morris Chairman and CEO. "I know she will make dynamic contributions to the continued growth and success of Duane Morris as a senior leader of our firm."
Anderson has more than 30 years of experience in high-stakes commercial litigation, including representing insurance companies in complex insurance coverage cases, CGL and D&O throughout the United States, and works with numerous clients to resolve issues abroad. Additionally, she represents businesses in complex contract disputes; unfair competition; business interference; false advertising; securities; antitrust; defamation; e-commerce and intellectual property issues; domain name disputes; and trademark, trade secrets and copyright issues. Anderson also serves as a team lead for the Duane Morris Fashion/Retail/Consumer Branded Products industry group. She advises and represents iconic and budding fashion designers and related companies and retail entities.
Anderson is a 1986 cum laude graduate of the University of San Francisco Law School and a graduate, with high honors, of the University of California at Berkeley, where she was elected to Phi Beta Kappa. She is a member of the American Bar Association, vice chair of the Professional Business Women of California and a member of the National Association of Women Lawyers.
Anderson is one of several female Duane Morris partners and associates who hold leadership positions in the firm. Duane Morris recently appointed 14 women attorneys as team leads in the firm's new industry marketing initiative. This year, five out of six of the firm's new partner class are female. Now, with the addition of Anderson, two of the six members, one-third, of the firm's Executive Committee are women.
"We are committed to advancing women to the highest positions of leadership in the firm in order to not only benefit from their extraordinary skills, but also their diverse perspectives," Taylor said. "Research has consistently shown that businesses with more diverse talent at the highest levels of leadership are more profitable than their peers," he continued. "Elevating our women and diverse lawyers is more than doing the right thing. It's the right business decision for our firm and our clients."
About Duane Morris
Duane Morris LLP provides innovative solutions to today's multifaceted legal and business challenges through the collegial and collaborative culture of its more than 800 attorneys in offices across the United States and internationally. The firm represents a broad array of clients, spanning all major practices and industries.