Duane Morris Washington, D.C. Office Adds Trial Partners Michelle C. Pardo and John M. Simpson
April 2, 2018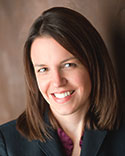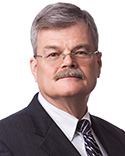 WASHINGTON, D.C., April 2, 2018—Michelle C. Pardo and John M. Simpson have joined Duane Morris LLP's Washington, D.C. office as partners in the firm's Trial Practice Group. Pardo and Simpson further enhance the firm's litigation and appellate capabilities, both in Washington, D.C. and throughout the United States. Prior to joining Duane Morris, Pardo and Simpson were partners at Norton Rose Fulbright US LLP.
"Michelle and John are accomplished litigators and welcome additions to our trial team and our Washington office," said Matthew A. Taylor, Duane Morris Chairman and CEO. "I'm confident they will thrive in our collegial culture and share in our singular dedication to providing outstanding client service."
Added Patrick D. McPherson, managing partner of the firm's Washington, D.C. office, "With the skill sets that Michelle and John bring to our office and the firm overall, we have new dimensions and depth in our client service capabilities. We think they are a terrific addition."
Pardo's practice focuses on civil litigation at both the trial and appellate levels. She has worked in a range of diverse areas, including animal law, government investigations, consumer fraud, employment discrimination, products liability, and business and tort litigation. Pardo has handled proceedings in various state and federal courts, as well as alternative dispute resolution. She has represented clients in regulatory matters before various federal agencies, including the U.S. Department of Agriculture (USDA); U.S. Fish and Wildlife Service (FWS); and the U.S. Bureau of Consumer Protection, Federal Trade Commission (FTC). Pardo has developed extensive experience in animal law and animal rights litigation and regulatory counseling, including representation of businesses or entities in the entertainment, agricultural, food production, educational and research spaces whose operations involve animals or animal products or services. She has had experience with the Endangered Species Act (ESA), the Animal Welfare Act (AWA), the Marine Mammal Protection Act (MMPA), the National Environmental Policy Act (NEPA) and the Convention on International Trade in Endangered Species of Wild Fauna and Flora (CITES).
Said Pardo of the move to Duane Morris, "This is exactly the platform and opportunity that John and I were looking for. We're excited to join the firm at this time in its evolution, and we're looking forward to working with our new colleagues across the firm."
Pardo has acted as a member of national counsel teams in major products liability and personal injury cases. She has experience in all aspects of civil litigation, including discovery, class actions, motions practice, settlement negotiations, arbitration, trial and appeal. Pardo also has extensive experience in managing large scale electronic discovery. In addition to litigation, she frequently advises and counsels her clients on employment and workplace policies and procedures, records and information management, e-discovery, and issues regarding animal rights and federal and state animal welfare laws. Pardo has experience in litigation crisis management, including clients' responses to the media in connection with high profile litigation.
Pardo is a 1997 magna cum laude graduate of the Catholic University of America, Columbus School of Law, where she was a note and comment editor for the Catholic University Law Review, and is a 1992 cum laude graduate of Loyola College.
With four decades of experience, Simpson has handled complex commercial, employment and regulatory cases at all levels of the American legal system. He has conducted numerous jury and bench trials in both federal and state courts, and administrative hearings before a number of federal and state agencies. Simpson has argued 19 appeals in the U.S. Courts of Appeals for the District of Columbia, Fourth, Fifth, Ninth and Eleventh Circuits; the Supreme Courts of North Carolina and West Virginia; and the Texas and North Carolina Courts of Appeals. He is experienced in the conduct of complex, protracted federal court litigation and has a deep background in federal administrative law involving multiple U.S. regulatory programs. Simpson also has more than 34 years' experience in employment law and has handled discrimination claims in federal and state court, with several precedent-setting cases.
Simpson achieved a national profile in animal law when he led a team (including Pardo) that tried a landmark case under the ESA to a defense verdict. The case received international media attention. In that same litigation, they obtained an unprecedented ruling that the client was entitled to recover attorneys' fees because the court found the plaintiffs' case to be "frivolous," "vexatious," and "groundless and unreasonable from its inception." The ruling, the first in favor of a private defendant under the 44-year-old ESA, paved the way for the recovery by the client of more than $25 million from the adverse parties, which represented a 100 percent recoupment of the legal fees expended on the case. This was reportedly the largest lodestar attorneys' fee claim ever made in the U.S. District Court for the District of Columbia and one of the largest fee recoveries ever under the Christiansburg Garment Co. v. EEOC defense fee recovery standard.
Simpson remarked that "I am thrilled to join a law firm that values collegiality and team work and that has deep roots in the trial of cases. I look forward to contributing to the Duane Morris team."
Simpson is a 1978 graduate of Columbia University School of Law, where he was articles editor of the Columbia Journal of Transnational Law, and a 1972 cum laude graduate of Harvard University. He served as an infantry officer in the United States Marine Corps.
About Duane Morris' Trial Practice Group
Duane Morris' trial lawyers have the industry-specific litigation experience necessary to successfully manage large-case litigation for clients ranging from individuals to Fortune 100 companies. Attorneys in the Trial Practice Group, the firm's largest practice, represent clients in state and federal trial and appellate courts in the United States and in courts throughout the U.K., EU and Southeast Asia. The firm's offices across the globe permit staffing each case with local talent who have significant experience with the courts, the regulatory authorities and other lawyers in the jurisdiction.
About Duane Morris
Duane Morris LLP provides innovative solutions to today's multifaceted legal and business challenges through the collegial and collaborative culture of its more than 800 attorneys in offices across the United States and internationally. The firm represents a broad array of clients, spanning all major practices and industries.