Duane Morris Welcomes Corporate Partner Dr. Lang Thi Nguyen in Vietnam
July 16, 2019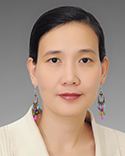 Dr. Lang Thi Nguyen
HO CHI MINH CITY, July 16, 2019—Dr. Lang Thi Nguyen has joined Duane Morris' Ho Chi Minh City office as a partner in the firm's Corporate Practice Group. Nguyen enhances the firm's corporate capabilities in Vietnam and internationally. Prior to joining Duane Morris, Nguyen was a partner at Frasers Law Company.
"We're excited to welcome Lang to the firm," said Matthew A. Taylor, CEO and Chairman of Duane Morris. "Her extensive experience working for multinational companies on their corporate needs while at global law firms will be a great match for the work Duane Morris does for its clients with business interests in Vietnam."
"An excellent lawyer and one of the first Vietnamese nationals to be named partner in a foreign law firm, Lang will be a great complement to Duane Morris' efforts in Vietnam," said Giles T. Cooper, co-general director for Duane Morris Vietnam. "Lang's highly regarded skills and experience, as well as her stellar reputation in the Vietnam business community, will be a boon for our clients," added Duane Morris Vietnam co-general director Dr. Oliver Massmann.
For the past 20 years, Nguyen has been focusing on all aspects of corporate and commercial matters, with an emphasis on M&A, cross-border investment, real estate, pharmaceutical, commercial and infrastructure projects. She has advised a wide variety of multinational businesses from all parts of the world, counseling many leading foreign and local investors in Vietnam. Nguyen has lectured on a wide range of subjects including corporate governance, investment, commercial, competition and anti-corruption law. She has written extensively on foreign investment in Vietnam, and in particular, on BOT contracts.
Nguyen earned an LLB (1999), LLM (2003) and Doctor of Law degree (2008) from Ho Chi Minh City University of Law.
About Duane Morris' Ho Chi Minh City Office
Working in concert with the firm's offices in Hanoi and Singapore, Duane Morris' Ho Chi Minh City location gives clients access to legal services in markets throughout the Asia Pacific region and the rest of the world. The firm's attorneys in Vietnam represent a range of clients, including multinational corporations with operations in Asia, as well as businesses seeking to establish investments in Asia. Duane Morris also can leverage its global platform to facilitate Asia-based companies' entry into markets in the United States, Latin America, the United Kingdom and beyond. The firm's attorneys have strong relationships with the business community in Vietnam.
About Duane Morris
Duane Morris LLP provides innovative solutions to today's multifaceted legal and business challenges through the collegial and collaborative culture of its more than 800 attorneys in offices across the United States and internationally. The firm represents a broad array of clients, spanning all major practices and industries.