Duane Morris Welcomes IP Partner John Benjamin in London
February 25, 2019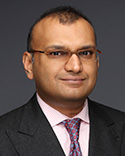 John Benjamin
LONDON, February 25, 2019—Duane Morris LLP announced today that John Benjamin has joined as a partner in the firm's Intellectual Property Practice Group in the London office. Benjamin joins Duane Morris from DWF LLP, where he led that firm's Data Protection and Cyber Security practice, as well as the London commercial and technology team.
"John brings a wealth of knowledge and skill to our IP Practice Group, particularly in the increasingly important area of privacy law," said Matthew A. Taylor, CEO and Chairman of Duane Morris. "His presence, along with the recent additions of IP litigators Kevin Anderson in Washington, D.C., and John Alison in Taiwan and D.C., will continue to strengthen our intellectual property client offerings."
Benjamin focuses his practice on intellectual property, technology and privacy law, dealing with both transactional matters and litigation. His client base includes leading global financial institutions and pharmaceutical companies, as well as social media, consumer electronics, and FTSE 100 and Fortune 500 companies. Benjamin has extensive experience in data protection and freedom of information matters, including the General Data Protection Regulation (GDPR) and uses of big data. He advises companies on claims following data breaches and on complex cross-border issues dealing with exporting personal data in connection with regulatory investigations. Benjamin has represented clients on privacy matters in front of the Information Tribunal and the High Court. He has managed cross-border litigation for clients in a number of jurisdictions globally.
"We're excited to have John join us," said L. Norwood (Woody) Jameson, partner and chair of Duane Morris' Intellectual Property Practice Group. "His overall skills will add to the group, especially his knowledge of data privacy and the GDPR, which will be an immense benefit especially to our clients that have business interests or customers in Europe."
"John is a welcome addition to our Intellectual Property Practice Group both here and across the firm," said London office co-managing partner Alexander M. Geisler. "He will be a great fit for our office and larger firm culture," added London office co-managing partner Susan A. Laws.
"The reach of Duane Morris across the globe and strength in the IP arena dovetails nicely with my practice and expertise," said Benjamin. "I was drawn by the firm's commitment to London and am thrilled to be joining the practice. As we move into a world that is dominated by data, I am keen to offer my skills to the Duane Morris client base."
About Duane Morris' Intellectual Property Practice Group
Duane Morris LLP has been ranked among the leading law firms handling patents, trademarks, copyrights and related IP litigation by national publications, including U.S. News and World Report and Managing IP. The firm's IP attorneys focus on leveraging clients' valuable intellectual property to help them achieve success in the marketplace, offering portfolio management and strategic advice on obtaining and protecting IP—from patents to trademarks and copyrights, to licensing and technology transfers, IP audits and IP asset due diligence.
About Duane Morris
Duane Morris LLP provides innovative solutions to today's multifaceted legal and business challenges through the collegial and collaborative culture of its more than 800 attorneys in offices across the United States and internationally. The firm represents a broad range of clients, spanning all major practices and industries.