Alumni
Duane Morris Alumni Events
In November, the firm held the first in a series of events for Duane Morris Alumni. This gathering in Philadelphia was a great opportunity to catch up with alumni in the Philadelphia area who left the firm to work in corporate legal departments, in government and in academia.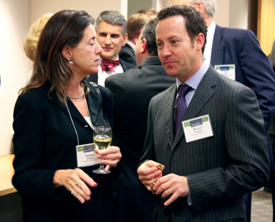 Barbara Adams, General Counsel, Philadelphia Housing Authority; and Michael Yecies, Senior Vice President, Chief Legal Officer and Secretary, Resource America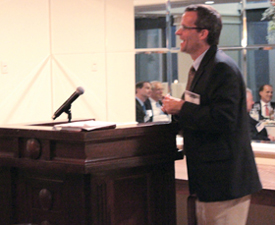 David A. Skeel, Professor, University of Pennsylvania Law School, speaking to fellow alumni on the Dodd-Frank Act, the subject of his recent book.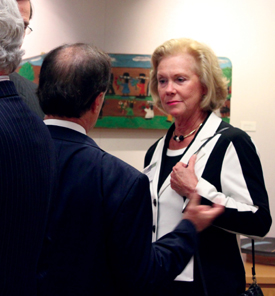 The Honorable Marjorie O. Rendell, Circuit Judge, United States Court of Appeals for the Third Circuit.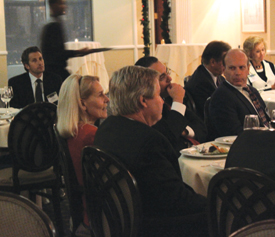 Peter Rosenberg, President, Terra Nova Services, LLC; The Honorable Gene E.K. Pratter, U.S. District Court Judge, United States District Court for the Eastern District of Pennsylvania; Charles J. O'Donnell, Chief Operating Officer of Duane Morris, Tom Servodidio, Partner, Duane Morris; and Bob Dale, Managing Partner, Buckingham Partners, at dinner at The Pyramid Club.