Alumni
Alumni Profiles
Jean L. Batman
Attorney at Duane Morris from 2001-2004
Founder, Legal Venture Counsel, Inc., San Francisco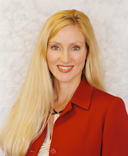 It's not uncommon for a big law firm partner to decide to go in-house or to hang her own shingle. Jean L. Batman, a former Duane Morris partner in San Francisco combined the best of both worlds when she founded Legal Venture Counsel, Inc. in 2004 to provide outside general counsel services to investors, entrepreneurs and businesses large and small.
Jean, who practiced corporate and securities law at Duane Morris, advises a variety of companies and individuals as outside general counsel. Her clients are engaged in a broad range of industries, including real estate development, financial and professional services, manufacturing, software, retail, biotechnology and technology. Her scope is diverse. Recently, she represented an early-stage biotech company in connection with its series B preferred financing transaction, assisted the board of directors of a pre-IPO medical device company in conducting an internal audit of the company's policies and helped a U.K.-based software company address legal issues related to its first U.S. subsidiary.
The American Bar Association has just published Jean's book, entitled Advising the Small Business: Forms and Advice for the Legal Practitioner. The book is designed to help lawyers provide more effective legal counsel and strategic guidance to small business clients, as well as produce relevant documents, and identify issues that require further research or a specialist. Some of the topics covered include: protecting intellectual property; business plans; contracts for small businesses; venture capital; and liquidity events. The book was a featured new release in the August 2007 edition of ABA Publishing's e-newsletter, Inside Practice. Several law schools have already adopted the book as a course text and/or as recommended reading.
Jean is the former chair of the ABA's Small Business Committee (2001 - 2005) and has previously been published in Bancroft Whitney's California Transactions Forms, the ABA Business Law Section's The Business Lawyer, and ALI-ABA's The Practical Lawyer.
She is a 1990 graduate of the University of California's Hastings College of Law (J.D.) and a 1985 graduate of the Graduate School of Management at the University of California, Irvine (M.B.A.). She also completed her undergraduate studies at UC Irvine.