Alumni
Alumni Profiles - Judge Jerry Pappert
Jerry Pappert joined Duane Morris after graduating law school in 1988 and remained at the Firm until 1997, when he joined the Pennsylvania Office of Attorney General as First Deputy Attorney General. In 2003, he became Pennsylvania's 44th Attorney General. His impressive career also includes serving, from 2008 to 2012, as Executive Vice President and General Counsel of biopharmaceutical company Cephalon, Inc. In June 2014, Judge Pappert was nominated by President Obama to fill a vacancy on the U.S. District Court for the Eastern District of Pennsylvania; his confirmation came in December 2014.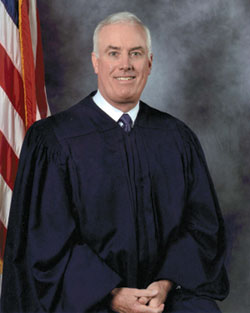 The Honorable Jerry Pappert of the U.S. District
Court for the Eastern District of Pennsylvania
What is your fondest memory of Duane Morris?
Without question, the countless hours spent talking New York City and Big East Conference basketball with John Soroko. I can't recall either one of us ever being able to stump the other when it came to anything about a particular team or player—and that's saying something. A close second would be the people who started as associate attorneys with me the day after Labor Day, 1988. Many of them went on to have long and great careers at the Firm. We had a great group.
How did the Firm support your development as a lawyer?
I learned how to be a lawyer by watching and working for smart, thorough and detail-oriented partners who were outstanding legal writers. I realized early in my career there are no shortcuts if you want to do things the right way—there is no substitute for putting in the time and doing the work yourself. I try very hard to never forget that.
What do you like most about your work as a judge?
I enjoy working through an issue, making a decision and then articulating the reasons for that decision in writing. I spend a great deal of time working with my clerks, talking through the issues and discussing, exchanging and revising draft opinions. Many of the issues are tough and can go either way. I know that if I take the time to make my best decision and explain it thoroughly, I have given the lawyers and their clients what they are entitled to from a federal judge.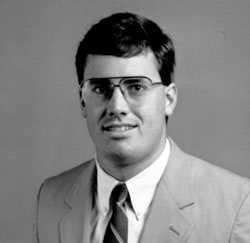 Jerry's associate photo
What are some highlights of your career?
My time in the Pennsylvania Attorney General's Office was very rewarding in many ways. As First Deputy Attorney General, I learned how to manage a large staff and an ever-changing mix of legal and public policy issues. I learned from a great mentor, Mike Fisher, the difference between politics and public service. I had the opportunity to handle high-profile cases, such as preventing the sale of the Hershey Company. I also successfully argued a case in the United States Supreme Court, an experience I will never forget. As the Attorney General, I prioritized issues of great importance to the people of our Commonwealth and worked closely with many people across Pennsylvania. I traveled the state extensively, which gave me a firsthand understanding of how large and diverse Pennsylvania really is. Most importantly, I came to know some truly incredible and inspirational people from all walks of life.
As Executive Vice President and General Counsel of Cephalon, Inc., I learned how businesses, particularly public companies, really work. I also learned what makes an exceptional public company CEO and leader. Frank Baldino was another great mentor—an incredible visionary who built a fantastic company which developed and sold medicines that make a real difference in people's lives. Along the way he created thousands of great jobs and careers. His premature death was a tremendous loss to Pennsylvania and to so many people.
How has the legal profession changed since you first started practicing law?
If I answer a question like this, I will seem older than I really am. I'll take the Fifth…
What do you enjoy doing when you are not working?
When I am not working, I enjoy closely following the Boston Red Sox, Villanova basketball and Notre Dame football. Keeping up with all the World Series titles and national championships in recent years—during baseball and basketball seasons, anyway—has been particularly time-consuming! I also enjoy spending time with my family, exercising, reading (mostly sports and history) and playing golf.