Alumni
Alumni Profiles
Michael D. Sousa
Attorney at Duane Morris from 2006-2008
Currently Assistant Professor, Bankruptcy and Commercial Law, University of Denver Sturm College of Law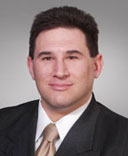 Q: How did you become a tenure-track Assistant Professor of Law at the University of Denver? When did you start?
A: I went through the formal faculty recruitment process that is sponsored by The Association of American Law Schools (AALS). Every August, approximately 1,000 applicants send their resumes to AALS seeking a position as a tenure-track faculty member; only about 150 are successful. In turn, the AALS distributes the resumes to all of the law schools in the country. In the fall, all of the law schools' recruiting teams convene in a large hotel in Washington, D.C., for three days to interview prospective candidates (appropriately called the "meat market"). If a candidate meets with the recruiting teams' approval, the law school then invites the applicant to interview on campus with all of the faculty and to make an academic presentation (a "job talk"). Of the 35 to 50 applicants the law schools interview for each position in Washington, D.C., only two to four people are invited to campus to have a full interview. I was fortunate to have about a dozen interviews with law schools at the meat market, and then was invited to interview more extensively on campus with five law schools. Denver became my first choice, and when I received the offer, I accepted. I started teaching classes last week.
Q: You teach bankruptcy law and commercial law. Any thoughts on why this is an interesting time for bankruptcy law?
A: It is an incredibly interesting time for bankruptcy law, particularly due to the state of the economy. Bankruptcy practice is cyclical, and despite unrealized expectations during the past few years of when the next wave would begin, we are finally at the beginning of the next big bankruptcy cycle. During the past year, it would have been nearly impossible to read a major newspaper without an article on the souring state of the economy appearing on the first page. Home foreclosures are up approximately 55% over last year, consumer bankruptcy filings are up approximately 50% over last year, and businesses are filing in increasing numbers. Added to this dynamic are the many untested provisions of the 2005 Bankruptcy Reform Act. This combination makes it a great time to study bankruptcy, and practice it as well.
Q: How did your time at Duane Morris impact your career?
A: My time at Duane Morris has gone far to add to the breadth and depth of my teaching. Unlike some areas of the law, in my mind, teaching bankruptcy law and commercial law requires a certain amount of practical experience to add insight into the black letter law of the Bankruptcy Code and to help appreciate parties' motivations and incentives for taking certain positions during a bankruptcy case. Practicing bankruptcy law at Duane Morris has given me a large amount of this "essential" knowledge. I learned the process of practicing bankruptcy and commercial law from exceptionally gifted attorneys.
Q: What classes will you be teaching this fall?
A: I will be teaching the full spectrum of bankruptcy law and commercial law classes. I am currently teaching Sales and Leases this semester, and I will be teaching Bankruptcy and Sales and Leases in the spring. In the future, I will also teach secured transactions, corporate reorganization, debtor/creditor law, contracts, and international commercial law.
Q: Are you publishing as well?
A: I recently co-authored a treatise, Consumer Bankruptcy Manual, published by Thomson-West. I also am a contributing editor for several other national bankruptcy publications, including the American Bankruptcy Institute Journal and the treatise Norton Bankruptcy Law and Practice 3d. I am currently working on an article that examines the interaction between the Fourth Amendment's search and seizure law and the Bankruptcy Code.
Q: What do you like to do when you are not working?
A: When am I not working! Law teaching is the best job in the world hands down — and it is a ton of work to become an expert and "profess" the law. So even with teaching only one class, most of my time is spent learning and researching. But, if I do have time, I like to spend it with my wife and children, read books and play drums.