Alumni
Alumni Profiles - Leah Poynter Waterland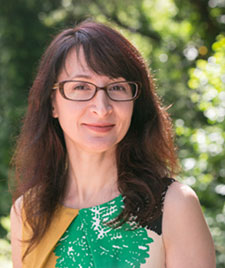 Leah Poynter Waterland was an associate in the Firm's Intellectual Property Practice Group in Atlanta from 2005 to 2011. After a secondment with Cisco Systems, Inc., she joined the company's IP litigation team and was promoted to Legal Director last year.
Q: Describe your role at Cisco.
A: Our small IP litigation team at Cisco manages worldwide patent litigation for Cisco, with a docket of about 60 active cases. We also collaborate with the Intellectual Property group to develop and support Cisco's IP strategic efforts. My responsibilities include analyzing incoming patent cases, setting case strategy and advising our business leadership. In recent years, I have concentrated on judicial and legislative patent reform and the coming European Unified Patent Court. I have also focused on patent damages law and the policies of standards-setting organizations.
Q: How did you transition from a law firm to being in-house? What was attractive about the position?
A: My fantastic team at Duane Morris, led by Woody Jameson, had been patent litigation counsel for Cisco for about six years when Cisco reached out to see if I would be interested in a secondment. It became a permanent job offer five months later, which was a surprise to me and a sudden transition! I received tremendous day-to-day mentorship from my Cisco manager at the time, Marta Beckwith, and great support from our vice president of litigation, Neal Rubin. I did not expect the business side of the job to be so appealing, but it has been a great fit for me.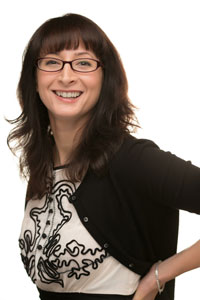 Q: How was it moving from the Atlanta area to Silicon Valley?
A: The hardest part of the relocation was the speed. Cisco needed me to start within 30 days of its offer! I hired a property manager to help me rent out my beautiful home in Atlanta, and struggled mightily to find an affordable house to rent in the Bay Area. The sunshine and mountains of Northern California, the proximity to wine country and my husband?a Los Altos-raised IT engineer—have certainly made this the perfect home for me!
Q: You were honored as an "In-House Impact Winner" by The Recorder. What have been some highlights of your role?
A: Some of my most exciting professional work to date has been determining which cases give us the opportunity to make a difference in the law, as well as working closely with talented and creative outside counsel. The Recorder has taken special note of Cisco's groundbreaking work in patent damages law, through some important cases I've managed, including Innovatio IP Ventures (N.D. Ill., 1:11-cv-09308) and CSIRO (Fed. Cir. 15-1066)—a Duane Morris case. The true highlight of my role is working shoulder-to-shoulder with some of the most brilliant legal minds in the country, both inside and outside of Cisco.
Q: What does Cisco look for in outside legal counsel?
A: We are looking for true partners and need outside counsel to understand the end game. Every case is different so we have to examine who is suing and why. We also have to understand the merits and potential strategies and determine what makes sense for the company. I most trust the firms that have big-picture leadership at the top, but also multiple other leaders who work well together to win—a diversity of team players who should all be able to shine in front of the client.
Q: How did your time at Duane Morris prepare you for your current role?
A: The personalities, talents and creative management of the Atlanta office gave me the experience I needed to go in-house and succeed. While many law firms silo their associates and junior partners into specialized areas without supporting cross-experience or stretch goals that are critical to growth and motivation, Duane Morris sets itself apart by doing the opposite. When you go in-house, there is no ability to lock yourself into a conference room to work on one brief or project for a day. You are pulled in multiple directions and the hardest part is figuring out what to do first and how to address the issues that don't make the top of your list. I am grateful that my partners at Duane Morris always had me stretching to take on more.
Q: What is your best memory of working at Duane Morris?
A: The everyday atmosphere in the Atlanta office: Matt Gaudet walking in while whistling in the morning; camaraderie in the hallways; and hanging out with our team at the restaurant downstairs after a very long day in the office.
Q: What do you enjoy doing when you are not working?
A: Wine tasting with my husband in beautiful Sonoma or Napa is my all-time favorite weekend getaway! Otherwise, we look for every opportunity to travel and visit our family—from New Orleans to Alaska and D.C. to Portland; we try to visit all of them!