Alumni
In Memoriam: Amanda Layton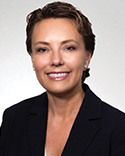 Amanda Layton, a partner in Duane Morris' employee benefits practice, passed away in June 2017 after a long battle with breast cancer. She was 45.
"Amanda had very bravely battled breast cancer over the last several years, even returning to the firm following a course of chemotherapy," said John Soroko. "To the end, Amanda was marked by her positive and upbeat approach to all things, even in the face of very serious illness."
Amanda joined Duane Morris in 2009 and was elevated to partner in 2016.
"She had an ability to communicate complex information," said Duane Morris partner John Nixon. She was also an "amazingly devoted" mother, Nixon said. She is survived by her husband, Bill, and her son, Will.
In Memoriam: Chuck Shields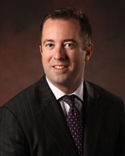 Charles "Chuck" Shields, a partner in the Firm's wealth planning practice in Boca Raton, Florida, died suddenly and unexpectedly in October 2017. Chuck was 43.
Chuck joined Duane Morris in 2009 and became a partner in 2011. At Duane Morris, Chuck was an active member of the Firm's Diversity and Inclusion Committee. He was also very active as a board member with Our Fund, a leading nonprofit organization dedicated to philanthropic issues within the LGBT community both in South Florida and nationwide.
He is survived by his partner, Thomas Keenan, and his mother, Gloria Shields.
In Memoriam: Vince Garrity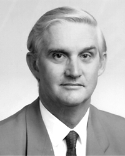 Vince Garrity, retired corporate and M&A partner, died in December 2017 from a long and serious illness. Vince was 80.
Those who had the pleasure of working with Vince knew him to be a lawyer of the highest order and, in particular, as a thoughtful and meticulous draftsman without equal. As someone whose true love was teaching, it was therefore not surprising that, starting in the 1990s, and in addition to his many duties at Duane Morris, Vince started to teach corporate and M&A law. This led to his becoming an adjunct professor for many years at Temple Law School, the University of Virginia Law School and the University of Pennsylvania Law School.
Vince was a mentor to many lawyers still active at Duane Morris, and so it can truly be said that his influence at the Firm remains very strong today. It is often said that someone is a "gentleman and a scholar," and perhaps sometimes that somewhat stretches a point. But anyone who knew him would agree that there was no better description for Vince Garrity.
Vince is survived by his wife, Maryellen, and their four children.