Alumni
Letter from the Chairman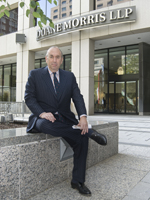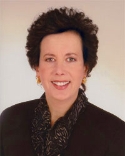 We thought it would be refreshing to celebrate spring's long-awaited arrival with a bottle of … water. Not a plastic one, not a traditional one, but a chic, modern glass bottle from bkr, a company co-founded by Kate Cutler, one of our San Francisco alums. It goes to show that you can never anticipate where your legal career can take you. Kate makes strategic decisions about where to sell and promote the bkr bottles—quite a stretch from her former role at the Firm as an associate in our top-ranked national insurance practice.
We are also happy to congratulate our friend, client and alum Dick Thurston, who we have featured in the past in Spotlight. Dick recently was honored by Directors Roundtable with its World Recognition of Distinguished General Counsel at a conference held in New York. Congratulations, Dick!
Finally, we are sorry to report the death of our longtime friend and colleague Margery Reed. We pay tribute to Margie's life and career in this issue. Margie spent her entire legal career at Duane Morris. The partners, associates and staff in the bankruptcy practice, as well as throughout the Firm, know that Duane Morris is a better place because of Margie's many contributions to the Firm over her many years here.
If you have ideas for the next edition of Spotlight, we would love to hear from you. Please contact me at soroko@duanemorris.com or contact alumni@duanemorris.com.
With kindest regards,