Alumni
A Note from the Chairman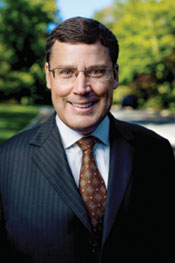 So far, in my first months as Chairman and CEO, I've had the exciting opportunity to connect with longtime and new colleagues throughout our offices—nationally and across the globe. My travels have allowed me to listen and learn what is on the minds of our lawyers and staff. We have much to be optimistic about with the talent and enthusiasm of the people throughout our great Firm. These discussions enabled me to reflect on the Firm's culture and the importance of maintaining and enhancing relationships with current and former colleagues.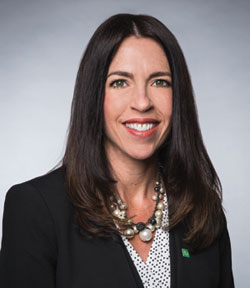 Lauren Lonergan Taylor is an example of our commitment to this ideology. She spent 20 years at Duane Morris before moving in-house at our great client, TD Bank. In this issue, Lauren talks about her time at the Firm and how it helped prepare her for the transition from outside lawyer to a valued client.
It is certainly a time of evolution at Duane Morris. As the Firm continues to make strategic moves to expand our client offerings and footprint, I am confident and proud to have a team of experienced and enthusiastic practice group chairs, office managing partners and other Firm leaders and directors to support these initiatives and objectives.
We hope you enjoy this issue and look forward to your feedback. If you have news to share, I encourage you to contact me at mataylor@duanemorris.com or alumni@duanemorris.com.
Best regards,