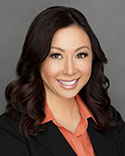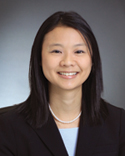 LOS ANGELES and BOCA RATON, June 27, 2013—Duane Morris LLP is pleased to announce that partner Cyndie M. Chang of the firm's Los Angeles office and associate Karen Chuang Kline of the Boca Raton office have been named to the Lawyers of Color (LOC) Inaugural Hot List for the Western and Southern regions, respectively. The list honors 100 early-to-mid-career minority attorneys under age 40 in each region who are excelling in the legal profession. The honorees will be profiled in LOC's Inaugural Hot List Special Issue in July.
LOC's selection committee reviewed nominations and researched bar publications and legal blogs in order to identify promising candidates, and it also accepted nominations from mentors, peers and colleagues.
Chang litigates complex business and commercial disputes involving contracts, unfair competition, trademark, trade secrets, products liability, entertainment and real estate law. She is also a licensed California Real Estate Broker. In addition, she has handled insurance disputes involving large, multimillion-dollar environmental, asbestos and toxic tort continuing injury claims. Chang has represented many businesses, including Fortune 500 companies, and has obtained favorable results in trial and arbitration.
Chang is the president of the Southern California Chinese Lawyers Association and is also secretary of the National Asian Pacific American Bar Association (NAPABA). She was previously the regional governor for the Central District, which encompassed more than 10 minority interest bar organizations in Southern California. Chang has been named one of NAPABA's 2010 "Best Lawyers Under 40," awarded to 20 lawyers across the country and among the Recorder's 2013 "Lawyers on the Fast Track." She has also been recognized as a Rising Star in 2010, 2011, 2012 and 2013 by Super Lawyers; and she is listed in its Top LA Women Lawyers edition.
Chang has participated in the American Bar Association's Tort Trial & Insurance Practice Section ("TIPS") 2010 Leadership Academy and was appointed as the vice-chair of the ABA-TIPS Business Litigation Committee and a member of the Standing Committee on Diversity in the Profession. In addition, she serves as the pro bono coordinator for Duane Morris' Los Angeles office and as a fellow to the Leadership Council on Legal Diversity. Chang previously served as judicial extern to the Honorable Stephen Reinhardt of the U.S. Court of Appeals for the Ninth Circuit. She is a graduate of Loyola Law School and of Johns Hopkins University.
Kline practices in the area of intellectual property law, with concentrations in trademark, patent and copyright procurement and enforcement. She has counseled clients in all aspects of their domestic and international trademark portfolios. Kline also has experience in patent prosecution for clients in diverse technology fields, including biology, chemistry and mechanical engineering. In addition, she assists clients in technology-related transactional matters, including providing legal advice regarding software and technology licensing, development, consulting and service agreements. She has also participated in patent and trademark disputes in federal district courts before the U.S. International Trade Commission and before the U.S. Patent and Trademark Office.
Kline is the secretary of the Asian Pacific American Bar Association of South Florida and is a committee member of the International Trademark Association (INTA). She was also recognized as an "Up & Comer" on Florida Trend's Legal Elite List. Kline is a 2008 graduate, with honors, of George Washington University Law School, where she was a Thurgood Marshall Scholar and a managing editor of The George Washington International Law Review. She is also a 2004 graduate of George Washington University, where she earned an M.B.A., and a 2000 graduate of the University of Miami, where she earned a B.S. in Biology.
About Lawyers of Color
Lawyers of Color, which was founded as On Being A Black Lawyer, has been recognized by the American Bar Association, National Black Law Students Association and National Association of Black Journalists. Founded in 2008 as a news and resource center, the company has grown into a social media firm, providing research, career development and brand marketing opportunities to clients.
About Duane Morris
Duane Morris LLP, a law firm with more than 700 attorneys in offices across the United States and internationally, is asked by a broad array of clients to provide innovative solutions to today's legal and business challenges. Duane Morris manages its diversity and inclusion program with the objective of utilizing the best talent worldwide in solving legal problems. The firm recruits a diverse pool of lawyers that collectively possess an awareness of cutting-edge 21st century issues—legal, social and economic—for which clients require solutions. For more information about Duane Morris' diversity and inclusion program, please visit //www.duanemorris.com/site/diversity.html.