Duane Morris Grows Austin Office with Addition of Partners Tracy L. McCreight and Benton T. Wheatley and Associate Meredith Mills Gregston
February 25, 2019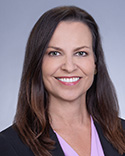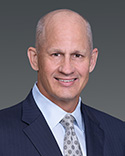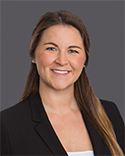 AUSTIN, TEXAS, February 25, 2019—Tracy L. McCreight and Benton T. Wheatley have joined Duane Morris LLP's growing Austin, Texas office as partners in the firm's Trial Practice Group. McCreight and Wheatley further enhance the firm's construction litigation capabilities in Texas and throughout the United States. Prior to joining Duane Morris, McCreight and Wheatley were shareholders at Munsch Hardt Kopf & Harr, P.C., where Wheatley was head of the Austin office. Associate Meredith Mills Gregston has also joined the Trial Practice Group in the firm's Austin office. She joins from Ogletree, Deakins, Nash, Smoak & Stewart, P.C.
"We're pleased to continue to further build upon our strong foundation in Texas," said Matthew A. Taylor, Duane Morris Chairman and CEO. "Though it is a goal to grow our presence in Austin and elsewhere in the state, we're only looking to add top-quality talent, and these attorneys fit that bill."
"We're thrilled to welcome Tracy, Ben and Meredith to our team in Austin," said Thomas Sankey, managing partner of the Duane Morris offices in Austin and Houston. "With our recent office move to a larger space, it's exciting to see the continued momentum of our expanding Austin office."
"Tracy and Ben provide us with extensive experience in the construction industry that will enrich our client offerings and further bolster our group's reputation," said Mark A. Canizio, head of the Construction division of the firm's Trial Practice Group. "We're excited to have them join our practice."
McCreight has broad experience in complex litigation and arbitrations, including litigating a variety of commercial, construction, partnership, contract and real estate disputes, in both state and federal courts in Texas and throughout the country. In her construction practice, she focuses on representing owners in construction defect matters and contract disputes.
McCreight is a graduate of the University of Texas School of Law (J.D., with honors, 2002) and the University of Maryland (B.A., magna cum laude, 1994). She is currently president of the Travis County Women Lawyer's Association and has served on the board since 2014.
Wheatley has more than 27 years of experience in litigating complex construction and environmental matters; negotiating and drafting construction and design contracts and master service agreements; serving as in-house counsel for an international design firm; and working on issues concerning the practice of architecture, engineering and project construction in all 50 states, Mexico and South America. In January 2017, he was included in the inaugural class of lawyers board certified in construction law by the Texas Board of Legal Specialization.
In addition to construction law matters, Wheatley handles administrative matters related to the construction and design industry, as well as environmental and commercial litigation. He has practiced in a wide range of construction areas such as complex delay, impact, defective design, defective construction or differing site conditions claims involving mediation, litigation or arbitration, as well as problem project work-outs, including negotiating with sureties and owners. Wheatley also works on the drafting and negotiation of complex construction, design and engineering contracts and environmental issues concerning construction projects. He serves on the American Arbitration Association Roster of Neutrals for Construction cases. Additionally, Wheatley has significant experience in dealing with representation of corporations and professionals in claims before state of Texas administrative agencies, construction project lien and bond claims and project payment issues, performance, defaults, termination, warranty and liquidated damages disputes and jobsite injuries.
Wheatley is a graduate of the University of Oklahoma College of Law (J.D., 1991) and the University of North Carolina at Chapel Hill (B.A., 1986).
Gregston practices in the area of litigation. She has experience with employment litigation as well as general commercial litigation.
Gregston is a graduate of Texas Tech University School of Law (J.D., 2013) and the University of Texas, McCombs School of Business (B.B.A., 2009).
About the Duane Morris Construction Group
Duane Morris' Construction Group is perennially ranked by Chambers USA and US News & World Report/Best Lawyers as among the leaders in the industry, with construction attorneys across the United States and around the world. Its lawyers assist clients in addressing the legal challenges of engaging in the design, development, financing, performance and management of major construction and government procurement contracts. They provide a full range of legal services to clients in all aspects of construction and government contracting, including contract formation and performance; claims prevention; construction claims; bid protests; default/termination claims and surety practice; labor and employment; insurance programs; OSHA compliance issues; sustainable designed construction; and property damage claims.
About the Duane Morris Austin Office
Duane Morris attorneys have longstanding ties to the Texas legal and business communities and have been practicing law in the state for many years. The opening of the firm's Austin office in October 2017 further aligned Duane Morris' domestic footprint with the robust high-technology and energy sectors in Texas. Clients benefit from our presence in the Texas capital and in Houston, along with the firm's global breadth of services and experience representing public entities, large corporations, middle-market companies, emerging-growth companies and entrepreneurs.
About Duane Morris
Duane Morris LLP provides innovative solutions to today's multifaceted legal and business challenges through the collegial and collaborative culture of its more than 800 attorneys in offices across the United States and internationally. The firm represents a broad array of clients, spanning all major practices and industries.