Alumni
A Note from the Chairman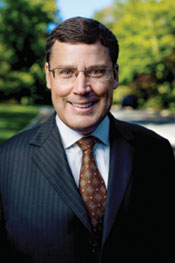 Since becoming the Chairman of this great Firm, which has been more fun than I could have ever imagined, one of the things I'm most proud of is the talent that has joined our platform, strengthening our practice groups and strategic geographic areas.
One of the reasons I joined Duane Morris many years ago was the people. And this conviction remains true and drives my commitment to talent acquisition and maintaining our culture. In fact, the Firm has experienced 10 consecutive years of sustained growth. This consistency is a great sign of the Firm's strength and a reflection of our lawyers.
Colleagues, past and present, have all had a hand in the Firm's growth. And I am proud that our Alumni Program provides an avenue to maintain relationships and share accomplishments about our extensive network. Our alums should be aware that we often brag about you and your many varied and impressive accomplishments, as your successes reflect so well on Duane Morris.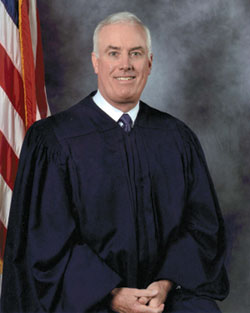 The remarkable thing about our alumni is the impact of their current roles, including those serving in the judiciary. In this edition, I am pleased to feature an alumnus on the bench—Judge Jerry Pappert. Judge Pappert began his legal career at Duane Morris in 1988 and continued to practice here for nearly a decade. Then he moved to the Pennsylvania Office of Attorney General and other high-profile positions before becoming a judge for the U.S. District Court for the Eastern District of Pennsylvania in 2014. I'd like to thank Judge Pappert for sharing his story about the Firm and milestones in his career.
Perhaps the most enjoyable part of my position is that it affords me the opportunity to travel to our offices to visit colleagues and clients. I look forward to continuing my trips to our key markets and regions and hope to connect with many of you along the way.
If you have news to share, I encourage you to contact me at mataylor@duanemorris.com or alumni@duanemorris.com.
Best regards,