Duane Morris Adds Former Sedgwick LLP Litigation Partners Michael Fox and Robert Kum
January 3, 2018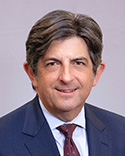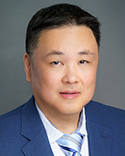 SAN FRANCISCO and LOS ANGELES, January 3, 2018—Michael Fox and Robert Kum have joined Duane Morris LLP's San Francisco and Los Angeles offices, respectively, as partners in the firm's Trial Practice Group. Fox and Kum enhance the firm's litigation capabilities in California and throughout the U.S. Prior to joining Duane Morris, both were partners at Sedgwick LLP. In November 2017, Duane Morris LLP welcomed Sedgwick's 10-attorney Employment Practice Group to its San Francisco office.
"We are delighted that Michael and Robert have decided to join their colleagues from Sedgwick at Duane Morris," said Duane Morris Chairman and CEO Matthew A. Taylor. "Their experience and talents will be a complementary fit to our Trial Practice Group and expanding West Coast presence."
Fox represents energy companies, chemical and equipment manufacturers, construction companies and public entities in commercial litigation and toxic tort, environmental release, general liability and serious personal injury matters. He has extensive experience litigating complex, multi-party disputes involving alleged exposure to asbestos, chemicals and other airborne and groundwater contaminants. Fox's commercial litigation matters have involved franchise disputes, insurance coverage, directors' and officers' liability. He represents the Judicial Council of California, judicial officers, courts, and court employees throughout the State in litigation involving government liability and constitutional challenges to court rulings and operations. Fox has tried and arbitrated numerous cases to verdict. He has argued many appeals before the California Supreme Court, California Courts of Appeal, and Ninth U.S. Circuit Court of Appeals, including disputes involving police officer privacy rights, public access, premises liability, civil procedure, silica exposure, application of California's anti-SLAPP statute, and directors and officers insurance.
"Michael was a highly respected young leader at the Sedgwick firm. He will be a terrific addition to our firm and we are very pleased he chose to practice at Duane Morris LLP," said Stephen H. Sutro, managing partner of Duane Morris' San Francisco office. "Michael's skill set will enhance our litigation capabilities and he will be a welcome addition to the Trial Practice Group."
Kum focuses his practice in complex litigation matters concerning catastrophic injuries and business disputes in various state and federal courts throughout the U.S. He has extensive experience in dispute resolution, including arbitration and mediation, and has served as a mediator for the Los Angeles County Superior Court. As the former head of the Toxic Tort Practice Group for Sedgwick's Los Angeles office, Kum led a team of attorneys that defended actions ranging from a single plaintiff to large mass torts. He provides multiple services to his clients, including mock trials and preparing corporate witnesses for trial and depositions. Kum also provides guidance to companies concerning the latest technological advances and cost-saving measures applied to various forms of litigation. While at Sedgwick, Kum was chair of that firm's Asian Pacific Islanders Lawyers Forum.
"We're excited to bring Robert on board," said Cyndie M. Chang, managing partner of Duane Morris' Los Angeles office. "His practice fits nicely into our strengths at the firm and furthers our goal to continue to build our Los Angeles office."
Fox is a 1994 graduate of Pepperdine University School of Law and a 1991 graduate of the University of Pennsylvania.
Kum is a 1996 graduate of Pepperdine University School of Law and a 1991 graduate of the University of California, Berkley.
About Duane Morris
Duane Morris LLP provides innovative solutions to today's multifaceted legal and business challenges through the collegial and collaborative culture of its 800 attorneys in offices across the United States and internationally. The firm represents a broad array of clients, spanning all major practices and industries.